T-MSC
hESCs

Trophoblast-like intermediate stage

T-MSCs
ImStem's Chief Technology Officer, Dr. Xiaofang Wang, and Dr. Renhe Xu are the inventors of T-MSC technology.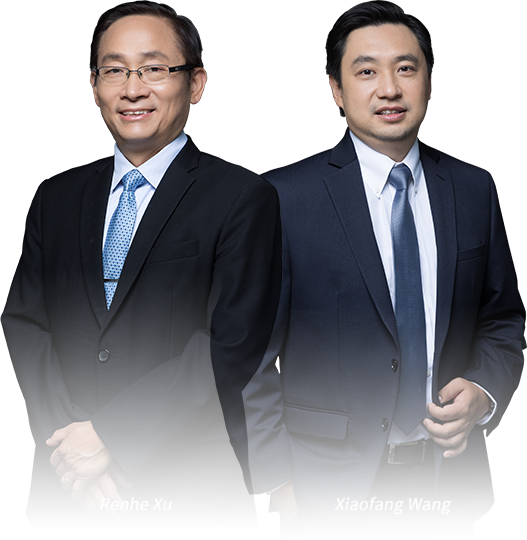 To date, T-MSC technology has been granted patents from important markets including the United States, Japan, Australia, China, and the European Union.
The first T-MSC technology-based cell therapy product, IMS001, was granted United States Food and Drug Administration (FDA) Investigational New Drug (IND) clearance, in March 2020, to treat multiple sclerosis. Since then, ImStem has been making progress in clinical studies. In the third quarter of 2021, the first patient was screened for the Phase I Clinical Trial of T-MSC in multiple sclerosis in the United States. In the clinical studies, IMS001 is designed to administer intravenously without the need of donor matching.
Groundbreaking Science
T-MSC demonstrates three essential characteristics which make it an ideal "off-the-shelf" cellular medicine: consistency, safety, and effectiveness.
T-MSCs originate from allogeneic pluripotent human embryonic stem cells, which can be expanded in vitro almost indefinitely, and enables a scaled-up production of cell products for commercial purposes. ImStem owns its proprietary T-MSC technology, which ensures manufacturing homogenous cells with shorter differentiation time, greater efficiency, and increased consistency.
The preclinical safety profile of T-MSC is established through extensive preclinical GLP toxicology, biodistribution, and pharmacology studies.
T-MSC has a clear advantage over conventional small molecule medicine, as it may not just address symptoms of targeted diseases, but has the potential to repair damaged tissues and consequently improve or completely restore functions.
T-MSC Demonstrates Compelling Characteristics for Therapeutic Potential
Cell Activity
Originated from a pluripotent stem cell with potential for desired pharmacodynamic activity
Blood-Brain Barrier (BBB)
Potential to cross the BBB and exert desired activity within the central nervius ststem
Immunogenicity
Low potential to induce immunogenicity
Scalability
Possible for mass production
Proliferation
Nearly unlimited manufacturing potential
Anti-inflammatory Cytokines
Consistently secretes anti-inflammatory cytokines PD-L1,IL-10 and TGF-β(about 2 to 5 times more than that of adult MSCs)
Proinflammatory Cytokines
Low potential to secrete proinflammatory cytokines that may lead to further damage in autoimmune diseases
Note:
This conclusion is based on the preclinical studies completed by ImStem compared to MSCs derived from adult tissues.
Clinical Applications of T-MSC
T-MSC based stem cell therapy has the potential to alleviate symptoms, restore tissue damage, improve functional outcomes, as well as potentially induce remission. On principle, we will design distinct cell products which are optimized in targeting each disease based on its specific pathologies. ImStem's clinical development programs are focused on treating a wide variety of degenerative, autoimmune, and inflammatory diseases where the current treatments are limited for many patients.
To learn more about the clinical trial of our T-MSC based cell therapy,